Greg de Prinse, CPA, CA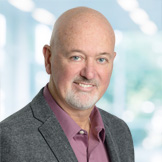 Greg began his career in public accounting originally with the firm in 1979. Greg qualified as a Chartered Accountant in 1986 after receiving his Bachelor of Math degree from the University of Waterloo. Greg has completed the Canadian Institute of Chartered Accountants' In-Depth Taxation, Corporate Reorganizations and Wealth Preservation courses and is a member of the Canadian Tax Foundation.

During his career, Greg has obtained extensive experience in the areas of taxation, estate and financial planning for small businesses, private corporations and their owners. Greg also brings to the firm over 20 years experience in dealing with retail sector businesses.

As an active member in the community, Greg has been involved with Tender Wishes Foundation, United Way and Niagara Community Foundation. Greg is currently a member of the Niagara Estate Planners Council.

Hobbies and sports include canoeing, volleyball, and one successful sky-dive.
Need professional accounting?
Not sure where to start?
We are your business & personal accounting specialists.