Working at WMKL
We strive to create a work environment that fosters creativity, enthusiasm and pride in our work. We believe that balance between work and home life is critical to sustaining success over a long period of time, and we offer competitive compensation packages.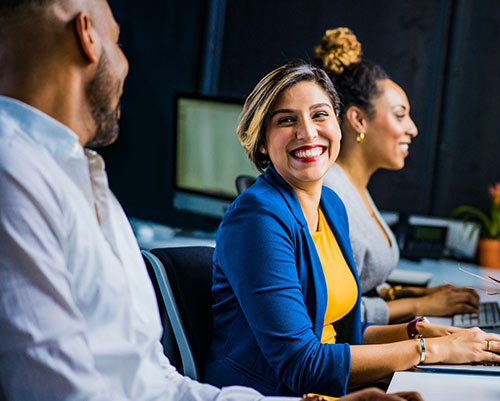 Continuing education and professional development is encouraged at all levels, and each employee is assigned a mentor to provide guidance for their career path. Many opportunities are provided for growth and advancement. In fact, the majority of the Partners at WMKL began their career with the firm as co-op students.
Our employees are actively involved in their community. Each year, numerous staff members participate in both the Peter Saracino Golf Classic and the Curl for Memories Bonspiel benefiting the Alzheimer Society Niagara Foundation.
A number of social events are organized throughout the year, such as our AGM, holiday party, and assorted staff celebrations. In addition to social events, many staff members belong to various athletic teams.
WMKL is committed to providing a challenging and rewarding work environment which allows staff to achieve their personal and professional goals.
Career Opportunities
WMKL is a progressive firm always looking for dynamic and qualified individuals. If you would like to join our ever growing team of professionals, please send your resume in strictest confidence to:
Angie Greenwood, CPA, CA, Partner
WORMALD MASSE KEEN LOPINSKI LLP
Chartered Professional Accountants and Business Advisors

344 Lake Street
St. Catharines, Ontario
L2N 4H4
Fax: (905) 937-4131
Email: resume@wmklca.com
Thank you for considering WMKL as your next career move! We look forward to hearing from you.
Please note, WMKL has an accommodation process in place and provides accommodations for employees with disabilities.
* indicates a required field
Need professional accounting?
Not sure where to start?
We are your business & personal accounting specialists.