Latest News & Highlights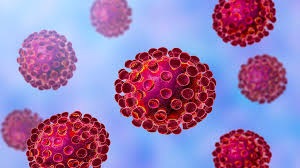 WMKL Office Closure to Public
Due to the ongoing developments involving COVID-19, WMKL is once again temporarily closed to the public until further notice.
​Please be assured that we continue to be accessible and deliver services to our clients remotely.
We continue to encourage all clients ​to submit ​their ​documents to us electronically and securely using Citrix ShareFile. Please email office@wmklca.com to request a ​designated ​secure ​upload ​link.
Documents may also be deposited through our mail slot at our front door entrance. We will collect these documents and hold them for 48 hours before they are given to staff. Please ensure your documents are securely sealed and clearly labelled.
Stay Safe,
WMKL
Please click links below to see our previous COVID-19 statements:
Ontario Energy Grant - April 5, 2021
Ontario Support for Learner's Program - January 20, 2021
Ontario Small Business Support Grant - January 19, 2021
COVID - 19 CEWS Extension and New Canada Emergency Rent Subsidy (CERS) - November 11, 2020
Canada Emergency Wage Subsidy Update (CEWS 2.0) - August 5, 2020
Obtaining Canada Emergency Wage Subsidy Payroll Data - April 24, 2020

CEWS Data Template *Download - April 24, 2020
Client Easypay Report Guide - April 24, 2020
Additional Details on the Canada Emergency Wage Subsidy - April 14, 2020
Covid-19 CRA My Business Account Registration - April 13, 2020
Covid-19 Ontario Essential Business Announcement - Effective 11:59 p.m. Saturday April 4, 2020
Covid-19 Canada Emergency Business Account - April 03, 2020
Covid-19 Canada Emergency Wage Subsidy - April 01, 2020
Covid-19 Economic Response Plan Update - March 26, 2020
Ontario's Action Plan - Responding to Covid-19 - March 26, 2020
Nova Scotia Covid-19 Financial Support Plan - March 24, 2020
Covid-19 Support for Albertans - March 24, 2020
Covid-19 Financial Support Plan for Saskatchewan Employers and Employees - March 24, 2020
BC Covid-19 Action Plan - March 24, 2020
WMKL Essential Services Update - March 24, 2020
BDC Financing - Business Credit Availability Program - March 23, 2020
Covid-19 Temporary Wage Subsidy - March 22, 2020
WMKL Covid Economic Response Summary - March 20, 2020
Employer Options and Obligations in Addressing the Coronavirus - March 19, 2020
WMKL Client Covid Communication - March 16, 2020