WMKL Co-Op Program
CPA Students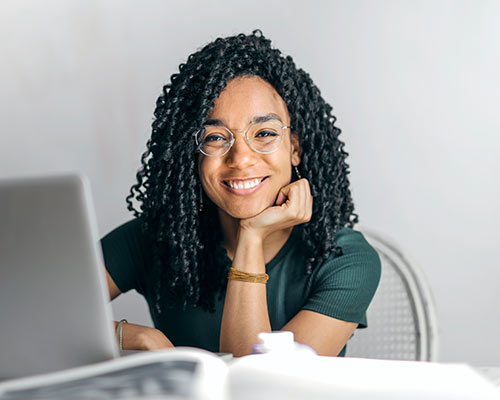 WMKL is an accounting firm that is constantly growing and evolving. In fact, many of WMKL's Partners began their career with the firm as co-op students. We are always looking for individuals with the drive and ambition to join our team and help us achieve our vision and goals. In return, we will provide you with the experience, knowledge and confidence you need to pursue a career as a Chartered Professional Accountant.
Your Career at WMKL
Competitive rates of pay and overtime
Client interaction and experiential learning, working on all aspects of files from start to finish
In-house training programs
Learning and development opportunities for both personal and professional growth
Travel opportunities
Work-life balance and the flexibility to pursue activities and interests outside of work, such as athletics, volunteering and more
Mentoring program and day-to-day job coaching
Career development support
On-site fitness room
Firm social events throughout the year
We provide support during the CPA Professional Education Program (CPA PEP)
The CPA PEP is the graduate level program that makes up the educational portion of the CPA certification program. The CPA PEP consists of a series of modules culminating in the Common Final Examination (CFE) and is built upon the CPA competency map.
In order to obtain the CPA designation, future CPAs must develop technical and enabling competencies during their practical experience with an accounting firm. Working at WMKL ensures you will develop an appropriate range of the following five technical competencies:
Financial Reporting
Taxation
Audit and Assurance
Strategy and Governance
Finance
Your practical experience with WMKL also ensures you will develop all five required enabling competencies:
Acting Ethically and Demonstrating Professional Value
Solving Problems and Adding Value
Communicating
Managing Self
Collaborating and Leading
We know that a firm's most valuable asset is its employees. Our goal is to provide a challenging and rewarding work experience that allows you to pursue both your professional and personal ambitions.
Additional CPA Student supports:
WMKL also provides financial support as you obtain your CPA designation by completing the Core, Elective and Capstone modules and exams, as well as for the CFE.
Financial support is also provided to those who elect to complete the Masters of Accountancy route instead of the CPA PEP route in order to obtain their designation.
How To Apply
WMKL is a progressive firm always looking for dynamic and qualified individuals. If you would like to join our ever growing team of professionals, please send your resume in strictest confidence to:
Angie Greenwood, CPA, CA, Partner
WORMALD MASSE KEEN LOPINSKI LLP
Chartered Professional Accountants and Business Advisors

344 Lake Street
St. Catharines, Ontario
L2N 4H4
Fax: (905) 937-4131
Email: resume@wmklca.com
Need professional accounting?
Not sure where to start?
We are your business & personal accounting specialists.