Mitch Berard, CPA, CGA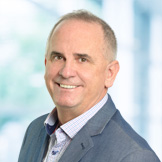 Mitch, who has been employed with the firm since 1979 and as an account manager with the firm since 1986, was promoted to Associate/Senior Account Manager in 1990. Mitch graduated from the University of Waterloo with a Bachelor of Mathematics degree (Co-op Accounting program) in 1984.

Mitch obtained the designation of Certified General Accountant in 1988 and received the Sam, Morris & Co. Award for top marks in Ontario in the public practice option. Mitch has extensive knowledge of retail operations.

Mitch is an active participant in many sports, including golf.
Need professional accounting?
Not sure where to start?
We are your business & personal accounting specialists.