Joseph Ross, CPA, MAcc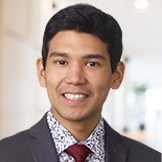 Joe graduated from Brock University in 2019 with both his Bachelor's and Master's degrees in accounting. He joined the WMKL team in 2015 as a student and went on to successfully write the Common Final Exam in 2019. As a St. Catharines local, Joe is passionate about all that the Niagara region has to offer and sees a bright future in the area. As a recent graduate, he is eager to find new opportunities to grow and develop personally, which will also help strengthen the community.
Need professional accounting?
Not sure where to start?
We are your business & personal accounting specialists.