Todd Zavitz, CPA, CA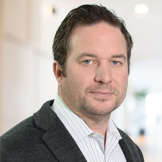 Todd has been employed with the firm since 1993 and was admitted as Partner in January 2008. Todd graduated from Brock University with an Honours Bachelor of Accounting degree in the Co-op Accounting program in June 1997 and obtained the designation of Chartered Accountant in 1998.

Todd provides services to many of our Canadian Tire Dealers and has extensive knowledge of Canadian Tire Store operations.

Todd is an active participant in many sports, including golf, baseball and hockey and has played with the Brock University varsity Hockey team.