Hiep Vo, CPA, MAcc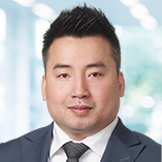 Hiep graduated from Brock University in June 2019 with an Honours Bachelor of Accounting degree co-op option, first class standings and in October 2019 with a Master of Accountancy degree. Hiep successfully passed the Common Final Examination (CFE) in 2019.
Starting May 2015, Hiep joined the WMKL team as a co-op student and is now a full-time member. Prior to starting his journey to become a designated accountant, Hiep worked at various small to medium sized accounting firms serving mainly owner-managed business enterprises in the Niagara region.
Hiep is a native of Niagara Falls and is proud to be working and giving back to the community. In his off-time, Hiep enjoys staying active, engaging in do-it-yourself projects, keeping up-to-date on emerging technologies, playing the latest and greatest video games and spending time with his family and friends.
Need professional accounting?
Not sure where to start?
We are your business & personal accounting specialists.