Dan Zadorozny, CPA,CA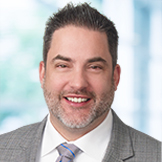 Dan began his career in public accounting in 1997 and graduated from Brock University in 2000 with a Bachelor of Accounting - Co-op option with first class honours. He obtained the designation of Chartered Accountant in 2001 and has worked in industry for eighteen years. Dan has completed the Canadian Institute of Chartered Accountants' CFO and Beyond course, as well as the Certificate in Audit Engagement course.
Dan provides accounting, auditing, tax and business advisory services to a broad range of clients but has extensive knowledge and experience with manufacturing operations, retail and distribution operations, financing business growth through acquisitions and green field growth, borrowing including cashflow lending and asset-based lending, assisting with real estate finance and investing. Dan also has experience with NPOs. His strengths include strategic planning and driving value for clients with a strong knowledge of ERP systems. He has the ability to assess an organization's need to acquire and leverage technology to realize the potential of their technology investment and streamline business processes. Dan has a passion for new technology. His breadth in experience across industry is a valuable asset to clients looking for support in increasing profitability and capitalizing on their technology investment to grow their business.

Dan volunteers for various youth sports and enjoys golfing. Dan is active in the community and has been coaching with the Niagara North Organization for over ten years. Dan enjoys running and all outdoor activities.
Need professional accounting?
Not sure where to start?
We are your business & personal accounting specialists.